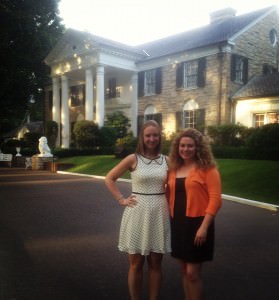 Start your week right! Every Sunday I post my favorite links from around the web and share my goals for the upcoming week.
Links
On Public Relations:
Are Marketing and PR the Same Thing?: Christopher Penn of Shift Communications tackles the much-debated topic about the true definitions of marketing and PR. I love the way Penn answers this question and outlines differences between the roles of marketing, PR xand sales.
On Blogging:
5 Reasons Why I Earn $100+ Per Hour From Freelance Blogging: Looking to make money from blogging? Tom Ewer from Leaving Work Behind outlines exactly why he has found freelance blogging so profitable.
Three Data Points to Measure Your Blog Efforts: I've been meaning to learn more about the goals feature in Google Analytics so Gini Dietrich's post on Spin Sucks breaking down the exact steps you need to take to set up goals to track three data points came at the perfect time!
On Careers:
Dream Job Drama: What happens when your dream job doesn't turn out to be such a dream? Melissa Anzman breaks down steps you can take to make the situation better in this Life After College post.
On Webinars:
Offering Free Webinars: Are They Really Worth It?: If you've ever participated in one of entrepreneurial writer Alexis Grant's webinars, you've likely learned A TON. After running seven FREE webinars, Grant reveals whether this experiment has been worth it to reach her goal of growing her email list.
This Week on JessicaLawlor.com:
The Pursuit of Balance: Achieving balance means being flexible and adapting to whatever challenges life throws your way. More on that and other things I've learned about balance in this week's post.
Goals
Give my best effort and hopefully PR one of the two (!!!) 5Ks I'm doing this week. The first is today and the second is on Tuesday evening. My goal is a sub-30 minute 5K; both of these races are pretty hilly, so I'm going to try my best, but we'll see what happens.

Get back to reading every night before bed; I was doing really well with this goal when I returned from Punta Cana, but I'm slowly falling back into the trap of checking social media before bed. I just checked out a few new books from the library, so hopefully that will help with getting some quality reading time in each night.
Watch my little brother head off to his senior prom on Thursday evening…I can't believe my brother is graduating from high school in a week and I can't wait to see him all spiffed up in his tuxedo.
Have any links or goals you'd like to share? Leave them in the comments!