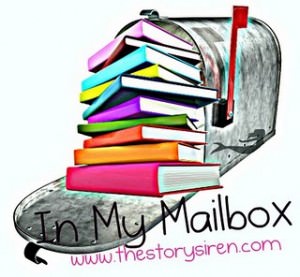 In My Mailbox, started by Kristi from The Story Siren is an awesome weekly meme to post what books we've received this week; whether it was sent for review from a publisher, purchased at a book store, borrowed from the library, or won from a giveaway.
What a fab week! I won two giveaways and also picked up a few great books at a book sale. Oh, and in the vlog below I reveal what I'm being for Halloween! Check it out and let me know what you're planning on being in the comments!
Won from giveaways:
The Unbecoming of Mara Dyer by Michelle Hodkin (Thanks Tara!)
XVI by Julia Carr (Thanks Erica!)
From a booksale:
Best Friends Forever by Jennifer Weiner
The Fixer Upper by Mary Kay Andrews
The Love of Her Life by Harriet Evans
A Summer Affair by Elin Hildebrand
What's in your mailbox today?