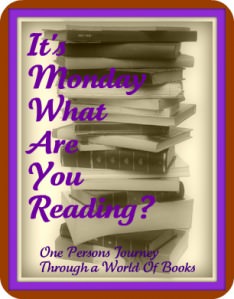 It's Monday, What are you Reading? is a weekly meme hosted by Sheila at One Person's Journey Through A World Of Books to discuss what we are reading this week, as well as books completed the previous week.
Welcome to November! My favorite month of the year for several reasons: it's officially fall, Thanksgiving, NaNoWriMo and the start of the holiday season. Stay tuned all month for updates on my NaNo novel!
Onto this week's books…
Books I Completed Last Week:
Sugar and Spice by Lauren Conrad: The final book in Lauren Conrad's trilogy. I thought this book wrapped Jane's story up in a fun and satisfying way. (Review to come this week)
I Now Pronounce You Someone Else by Erin McCahan: I absolutely loved this book and devoured it over the weekend. It took a direction completely different than I'd ever expected. Stay tuned for an author interview and giveaway (hopefully!) (Review to come this week)
Books I'm Reading This Week:
Wanted by Sara Shepard: The final book in the Pretty Little Liars series! I cannot wait to see how this all ends.
An Abundance of Katherines by John Green: I am excited to finally read something by John Green…and um in shocking news…this will be the FIRST male author's book that I will review on this blog. Yikes! Can't believe I've been neglecting male authors everywhere for more than a year!
So, what are you reading this week?