Learn how content website The Write Life worked with JL&Co to

The Write Life is a go-to content site for writers who want to earn money through freelancing and learn about traditional and self-publishing.
Founder Alexis Grant launched the site in 2013 and sold it in 2021.
"Jessica has been an absolute gift to me and my business. After working with her in a freelance capacity for several years and appreciating her reliability and resourcefulness, I asked Jessica to step into a leadership role for The Write Life. She made it possible to keep The Write Life running while I worked full time at The Penny Hoarder and became a mom to two."
-ALEXIS GRANT, FOUNDER, THE WRITE LIFE
Before JL&Co — In Alexis Grant's Words
I built The Write Life from scratch and oversaw its operations until 2015 when I joined The Penny Hoarder full time as its executive editor. The editor who had been running The Write Life also decided to go full time at the personal finance website.
To maintain The Write Life, I knew I'd need another editor who could oversee the content arm of the site and keep the operations running smoothly without me. That's when Jessica came on as managing editor in 2016.
I'd worked with her for several years before in a freelance capacity, and I appreciated her reliability and resourcefulness.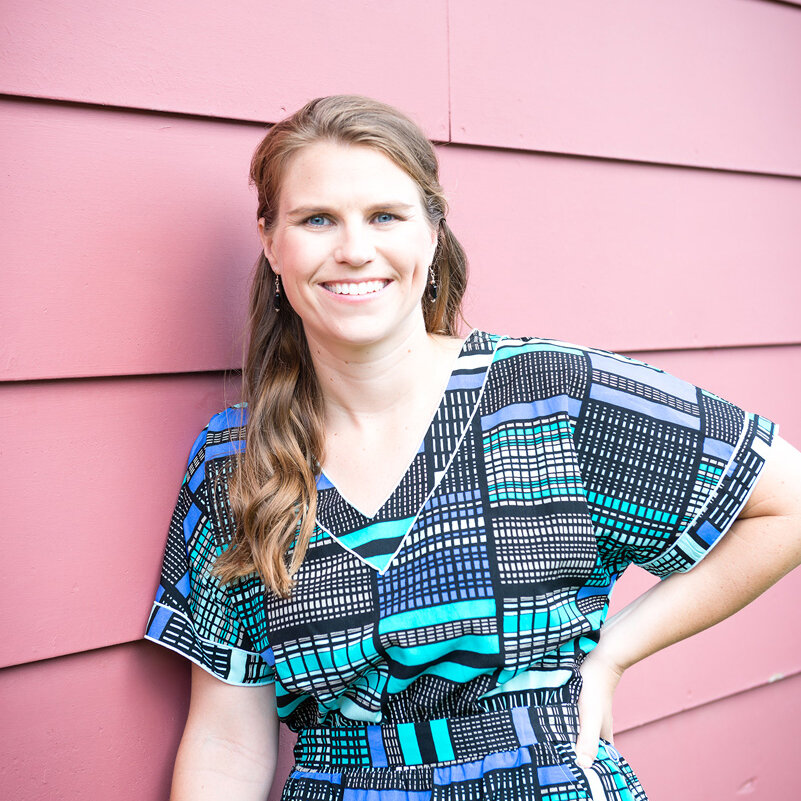 "Jessica kept the quality of the content on The Write Life high, which kept the brand well respected. Because of that, I was able to sell the site in 2021 for mid-six-figures."
-ALEXIS GRANT, FOUNDER, THE WRITE LIFE
With JL&Co — In Alexis Grant's Words
We published articles up to 5 days a week.
Jessica oversaw the day-to-day operations at The Write Life. This included:
Managing the editorial calendar

Fielding 25-50 pitches/month

Assigning posts to freelance writers

Editing articles

Writing headlines

Sourcing images and uploading the articles to the site
It wasn't unusual to have Jessica step in and run the site with very minimal oversight from me. All I had to do was let her know how much money I wanted to spend on content each month — I left it up to her to distribute it.
We grew The Write Life's traffic to 460,000 monthly pageviews.
When I left The Penny Hoarder in 2019, I wanted to spend more time growing The Write Life. A big part of that strategy focused on SEO.
This wasn't as difficult as it could have been because Jessica had already been building up a stock of high-quality articles. We just had to update these pieces of content from a more strategic SEO standpoint, and Jessica played an integral role researching, writing, editing and overall managing these posts.
In addition to updating our existing content, we also created new content that targeted specific keywords. Jessica oversaw the creation of these articles, many of which were in-depth guides that ranged from 1,500 to 3,000 words.
With these steps, coupled with a few other SEO strategies, we saw the site go from 275,000 pageviews in June 2019 to 460,000 pageviews in December 2020 — a 68% increase. Search traffic increased 76%.
"When Jessica says she's going to do something, I know it's going to get done, which means a lot. I trust her immensely and highly recommend her — she is one of those gems you don't come across often."
-ALEXIS GRANT, FOUNDER, THE WRITE LIFE
We coordinated a 3-day flash sale resulting in $70K revenue
Jessica worked with me closely on a project called The Writer's Bundle. This was a digital package of courses and ebooks for writers that we sold in a three-day flash sale. We ran the sale a few times over the years, but Jessica took the lead on the sale in 2020. The sale took place in September, but we started planning in June. There were a lot of moving parts, and there was no room for error.
Jessica played a crucial role in organizing the project and ensured it flowed smoothly. For example, she:
Researched and invited creators to be part of the bundle

Developed a target affiliate list to help promote the bundle

Managed all communication with creators and affiliates

Wrote promotional copy for the sale — blog posts, email sequences and social media posts
In 2020, the last year we ran the sale, we sold 700 bundles, resulting in $70,000 revenue!
Quick Questions With Alexis Grant
Anyone who wants to grow through content but doesn't want to have to think about the day to day of managing the content.
Let's turn your business' content strategy into a successful case study! If you're a business owner or marketing lead who could use a hand with content, let's chat!