Learn how public relations management (PRM) platform Muck Rack works with JL&Co to:

Muck Rack is a public relations management (PRM) platform that helps PR pros build and maintain relationships with journalists.
The all-in-one platform allows PR pros to seamlessly find journalists and media professionals, send personalized pitches, create easy-to-digest reports, search and monitor media channels and more.
"Having JL&Co enabled our marketing team to grow, not just in terms of content but also in terms of allowing other team members to step in and be more strategic and do what they need to do to meet their business goals and the goals of Muck Rack."
-KRISTEN DUNLEAVY, SENIOR CONTENT MARKETING MANAGER, MUCK RACK
Before JL&Co — In Kristen Dunleavy's Words
Before Muck Rack joined forces with JL&Co in 2013, our blog lived on Tumblr and didn't have a regular publishing schedule. In fact, our vice president of marketing was in charge of content creation. The team was small, so it wasn't realistic or even feasible for him to create content — let alone build out an entire content strategy.
I've worked at Muck Rack, and now with JL&Co, for about eight months now. Before joining Muck Rack, I've definitely been in the position of being the solo content person at a company. In that role, you don't have the bandwidth to focus on anything other than churning out content, so developing a strategy and growing a team falls to the wayside.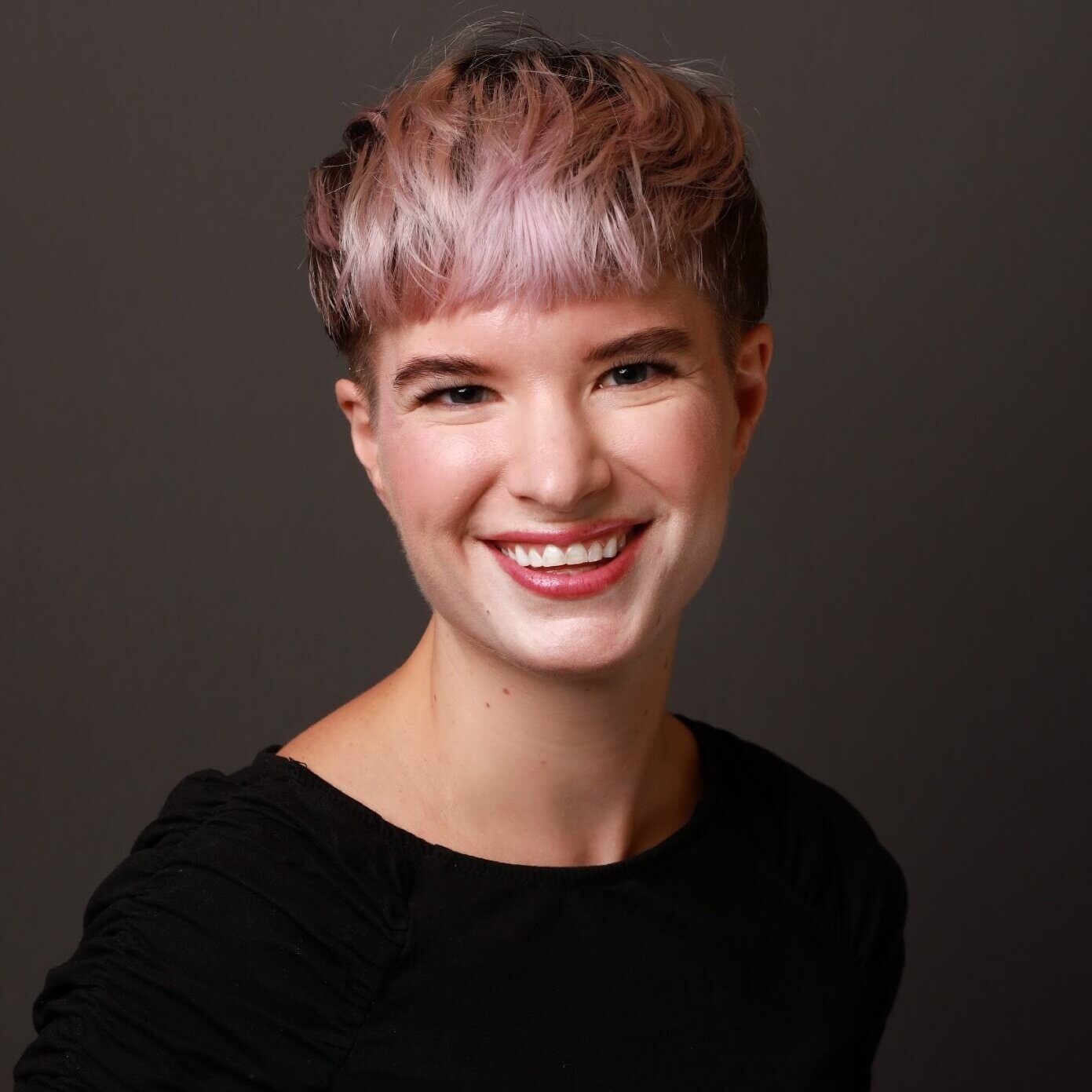 "Jessica has saved me days and weeks of work. I don't even know if my role as it is right now would even be possible if I had to take on the responsibilities she manages. With her, I can focus on the initiatives that'll make the biggest impact in my role."
-KRISTEN DUNLEAVY, SENIOR CONTENT MARKETING MANAGER, MUCK RACK
With JL&Co — In Kristen Dunleavy's Words
We consistently publish new blog posts at least three times a week.
I truly mean it when I say Jessica handles every part of the content creation process.
She attends our biweekly marketing meetings to review upcoming content and schedules everything on our editorial calendar. And it's not just filling out that calendar. It's the peace of mind knowing we have content ready to go for next month, that interviews are scheduled and that all those types of boxes are ticked.
Then, once her team creates the content, she uploads it to our custom CMS (which, by the way, she's an expert on), formats posts, writes engaging headlines, optimizes for SEO and schedules for publication.
I'll review the content, but otherwise I don't have to worry about anything else. It saves me a significant chunk of time and allows me to focus on other parts of my role.
Working with Jessica also allows us to work on important content we might not otherwise have the bandwidth to handle. For instance, Muck Rack is working on a partnership with the Asian American Journalists Association. For AAPI month, they shared a report with us, and we really wanted to feature it on the blog. It included important industry insights and would also boost our new partner.
Even though this came up last minute, Jessica and her team were able to step in and make sure we could get the post out before the end of the month.
We've built out a robust and engaging number of recurring content series.
Jessica oversees — and is our go-to point person — for all of the content series we have running on the site. These include:
Day in the life: This is our series showcasing PR pros and journalists.

MVP profiles: This is an opportunity to feature our customers in the PR industry.

This month in bad PR pitches: This is one of our most popular and widely shared series.

Case studies: These are essential to our sales team.
To dig a little deeper into case studies, Jessica started working on these with us back in 2016. At the time, we'd only written a handful. To date, Jessica has helped us create more than 100 of these.
These are an essential sales tool for us that helps us bring on new clients across so many different industries.
In general, Jessica is just so immersed in Muck Rack and understands what resonates with our audience. With her expertise, Muck Rack's blog gets far more views than our competitors' blogs — like tens of thousands of more views. Each month, our articles get an average of 35K views.
"Without JL&Co, we wouldn't have as much content but, more importantly, we wouldn't have the quality of content we do."
KRISTEN DUNLEAVY, SENIOR CONTENT MARKETING MANAGER, MUCK RACK
We have formed valuable relationships with our clients and other industry pros.
One outcome from working with Jessica that might not be as perceptible as our content efforts is the relationships we've built with our clients and other PR pros.
We have featured hundreds of companies, PR pros, journalists and more in these content series, and Jessica personally reaches out to each of them. She takes time to thoughtfully and journalistically interview each of them and follows up with them as needed. This allows us to get expert insights and include some really good quotes in our posts.
And because Jessica has worked with Muck Rack so long, she also has this institutional knowledge that's just invaluable. Our PR director asked me for a list of PR pros we've featured on the blog, and I reached out to Jessica who was immediately able to provide me with that information. She's just our go-to for all of our content.
Quick Questions With Kristen Dunleavy
I really think any business that's looking to level up their content strategy, get organized and have a really solid content plan. Businesses strive to do all these, especially B2B companies, but it's not easy. It's not easy to have a pipeline of content. It's not easy to maintain and build relationships with people you want to feature. Having Jessica as a partner really takes that weight off the team so they can focus on other initiatives.
Let's turn your business' content strategy into a successful case study! If you're a business owner or marketing lead who could use a hand with content, let's chat!