Ready for the truth? Here it is.
I haven't blogged in nearly a month. I haven't sent a note to my email community since early December when I shared the big news about my business. I haven't written a word of content (that wasn't for client work) in weeks.
Yeah, I know. I'm just as shocked as you.
I had all these grand plans, of course. My top 10 posts of 2016. A recap of the past year. My three words for 2017. An update on what I've got up my sleeve for the year ahead.
But this year, I felt no desire to share. No desire to write. No desire to send, push, promote, publicize, etc. etc.
Nope.
So guess what? I didn't do it.
Of course, I felt guilty about it. (Hello, do you know me?!)
After all, I've set some pretty strict rules for myself.
Blog at least once a week. Monthly check-ins. Weekly link roundups. Email every two weeks. Social media updates all day, every day. Be constantly on, on, on.
I got sick of it.
So I stopped. I stopped all of it.
This year, something's gotta give. Something is going to give.
Am I going to stop blogging? Of course not. Am I going to stop sending emails to my community? Definitely not.
In fact, I'm more excited than ever to get back on track.
But to get back on track in a way that feels authentic and true to my current lifestyle. To get back on track in a way that serves me…and you.
So in my 2017, there are no rules.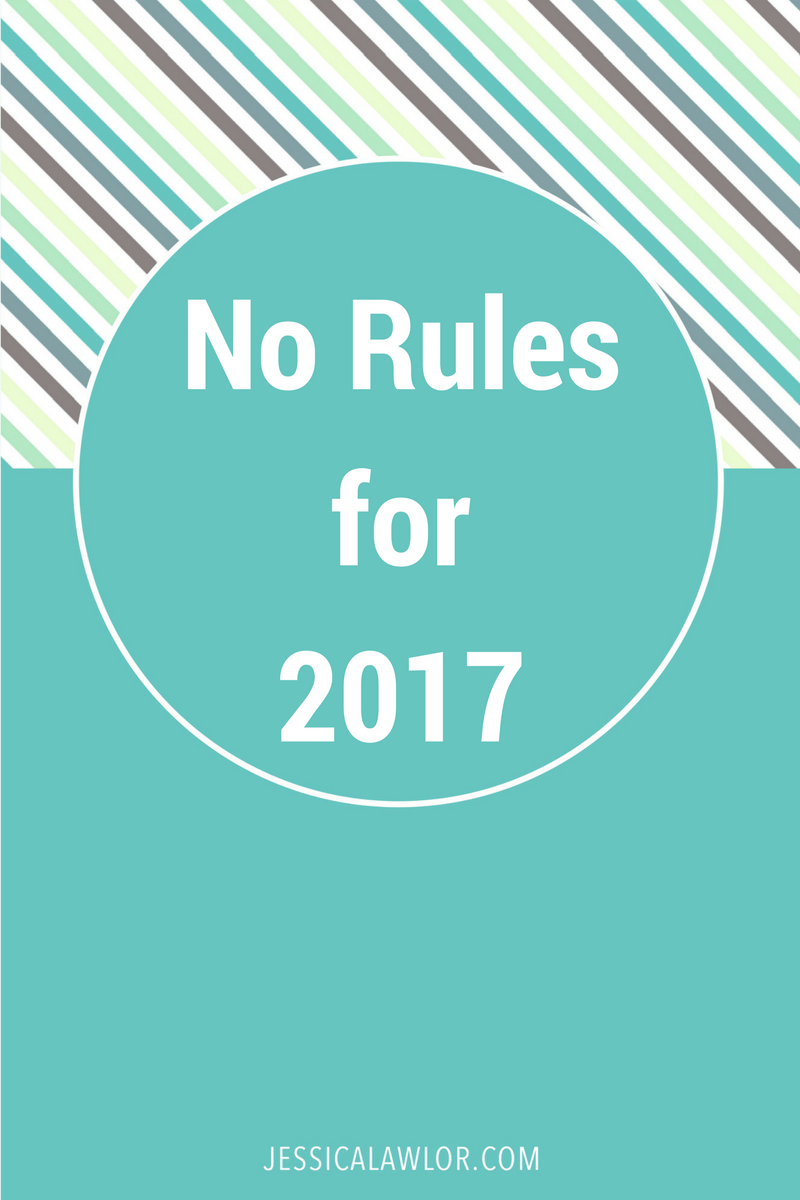 No resolutions. No big goals. No "three words" to guide my year. No schedules. No editorial calendars. No guilt.
No rules.
It took me awhile to finally come to this conclusion, but all of a sudden today, it hit me like a ton of bricks.
What would it feel like to live a year with NO rules? No expectations? To simply be open to whatever's going to come?
I think it's going to feel freeing. Scary, exciting, different…and totally freeing.
I hope you're up for joining me on this journey!
How are you approaching the New Year? I'd love to hear! Hit reply on this email to let me know.
To no rules in 2017! <3
Want more gutsy content delivered straight to your inbox twice a month? Be sure to sign up for my FREE #GetGutsy e-newsletter filled with inspiration, ideas and action items to get out of your comfort zone.