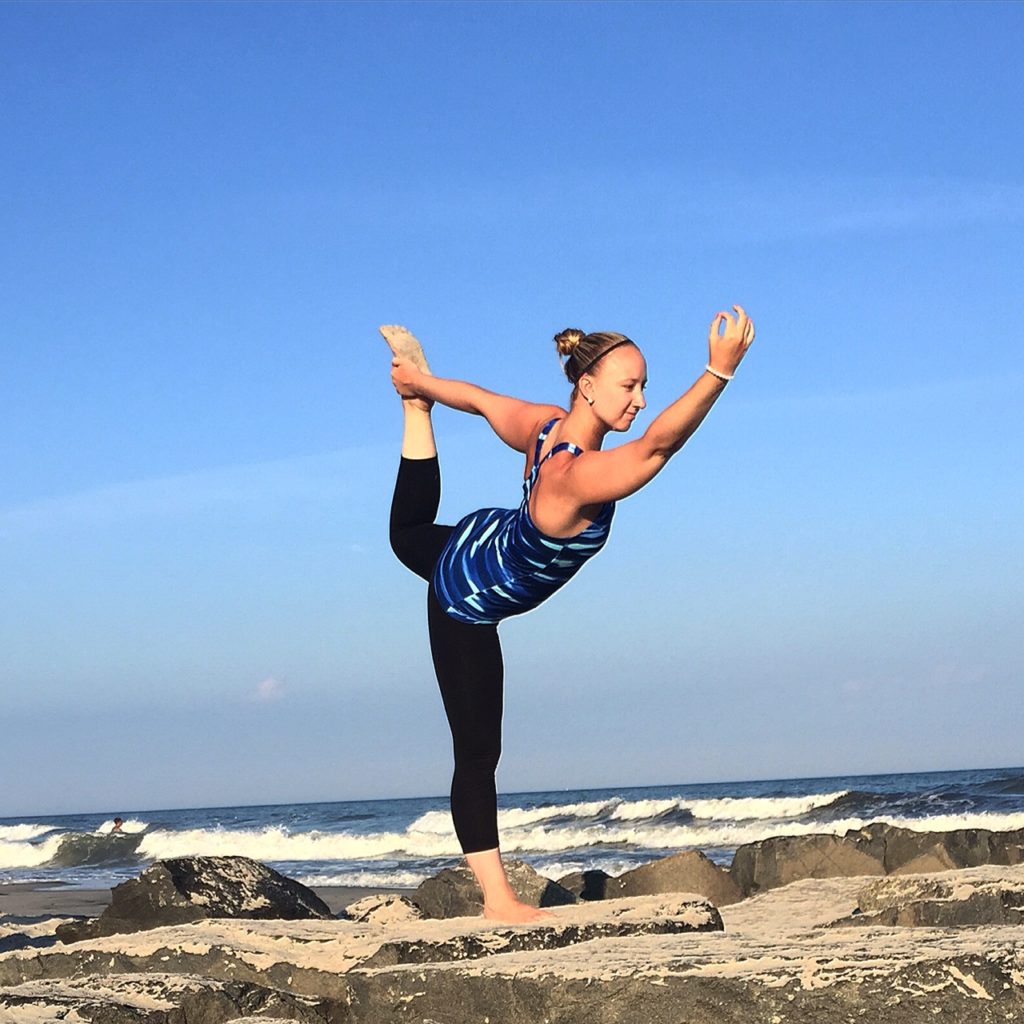 Start your week right! Every Sunday I post my favorite links from around the web and share my goals for the upcoming week.
Links
On Yoga:
13 Reasons You Should Practice Yoga: You all know how much I <3 yoga, so I really loved this list, compiled by my friend Kayla Sheely.
On Creativity:
4 Essential Habits for Intentional Creativepreneurs: Ashley Brooks is my one of my go-tos when it comes to creativity advice! I especially appreciate Ashley's tip in this post to make time for admin tasks. Guilty of *not* doing that.
On Location Independence: 
5 Myths You Might Believe About Running a Location-Independent Business: YES! As a new solopreneur getting my first taste of location independence this summer, I can relate to so many of the myths detailed in this One Woman Shop post by Naomi Stevens.
On Solopreneurship:
Boundary Must-Haves for Creative Entrepreneurs: Setting firm boundaries is so important, especially as an entrepreneur or small business owner. I love Jess from Jess Creatives' two must-haves when it comes to boundaries.
On Writing:
What Happens When Your Editor Leaves? Advice for Freelance Writers: As a freelance writer, having a strong relationship with your editor is key. That's why it's no fun when your editor leaves; love these tips from Tom Bentley to ease the transition.
This Week on JessicaLawlor.com:
The Beauty of Being a Beginner: There's something so beautiful about being a beginner…there's so much possibility ahead. Can YOU bring a beginner's mindset to something you do today?
Goals
I have a major client project due mid-week! That's my main priority.
Get my speech in order for the conference I'm speaking at in early August. I have a call with a friend (hi, Janelle!) this week to brainstorm a bit together.
Have any links or goals you'd like to share? Leave them in the comments!
Want more gutsy content delivered straight to your inbox twice a month? Be sure to sign up for my FREE #GetGutsy e-newsletter filled with inspiration, ideas and action items to get out of your comfort zone. When you sign up, you'll also be sent a FREE copy of the Get Gutsy ebook, filled with 19 inspirational stories to help you get gutsy.