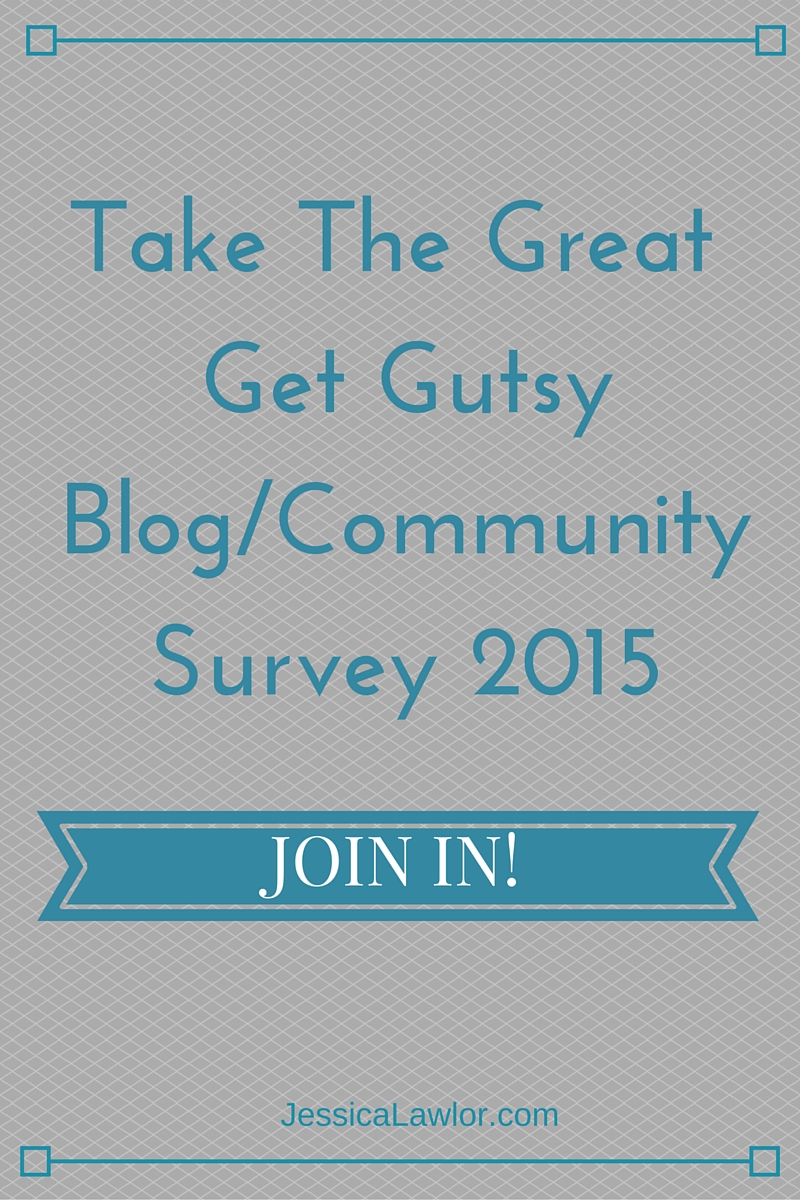 The Get Gutsy community continues to grow and thrive!
To make the blog, newsletter and community even stronger, I've put together a short survey that will help shape the future of the Get Gutsy brand.
I'd really appreciate it if you'd take a couple of minutes to share your thoughts and feedback! Complete honesty is encouraged!
Take the Get Gutsy blog/community survey here.
As a thank you for taking the survey, I'll be selecting one random community member for a 30-minute "pick my brain" session where we can talk about whatever's on your mind to help you step out of your comfort zone and get gutsy.
The survey will close on December 7. Thanks so much for sharing your feedback and helping to shape the future of the Get Gutsy brand!
Here's the link to the survey again! I really look forward to your thoughts and feedback!
PS- I did a survey like this last year, but never got around to sharing the results. However, this year, I promise a tell-all post diving into the details of the survey!
Want more gutsy content delivered straight to your inbox twice a month? Be sure to sign up for my FREE #GetGutsy e-newsletter filled with inspiration, ideas and action items to get out of your comfort zone. When you sign up, you'll also be sent a FREE copy of the Get Gutsy ebook, filled with 19 inspirational stories to help you get gutsy.