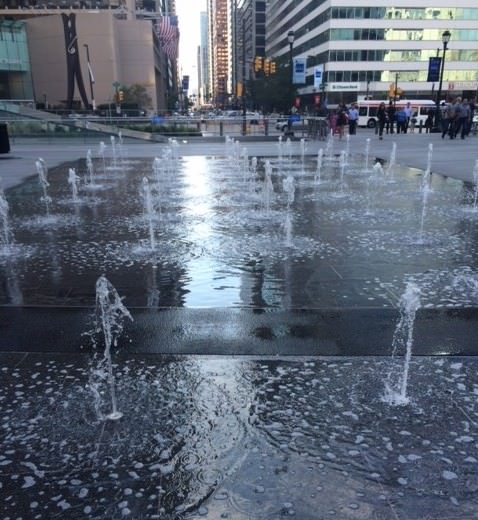 Start your week right! Every Sunday I post my favorite links from around the web and share my goals for the upcoming week.
Links
On Productivity:
9 Lies That Keep Our Schedules Overwhelmed: Joshua Becker from Becoming Minimalist outlines nine hidden lies that keep our schedules packed to the brim. He also reminds us to "don't get so busy making a living that you forget to make a life." One of my favorite quotes!
On Side Hustling:
Side Hustle Shuffle: The Common Sense Guide To Your Own Side Hustle: This week on the blog, I outlined a side in the life of managing my side-hustle and many of you expressed interest in creating your own. I came across this great guide to starting your own side hustle, courtesy of Kali Hawlk for the Common Sense Millennial blog.
I Currently Have Four Jobs…Is This The New Normal?: Managing a full-time job and perhaps multiple side hustles is certainly becoming the new normal (at least in my world). Kelsey Manning can also relate- she's holding down four different jobs and shares her perspective in this piece for Levo League.
On Email Management:
I Worked Without Email For 10 Days, Survived and Even Learned Something: Can you imagine going without email for 10 days? I certainly can't. This fascinating account of 10 days without email by Jean Yang is worth a read.
On Social Media:
PYT's Battle With LeSean McCoy: The Story of Doing It Wrong: Whether you're from Philly or not, you may have heard the story of a popular Philadelphia Eagles player leaving a 20 cent tip on his bill at a local restaurant. Jeff Gibbard, president of True Voice Media, explains (with a sample script and all) how the restaurant could have handled the situation better. An excellent social media case study.
This Week on JessicaLawlor.com:
A Day In The Life of a Side-Hustling Solopreneur: Here's a day in my life as a side-hustling solopreneur- a glimpse into how I manage my time- juggling both a full-time job and growing biz/brand.
Goals
Finalize the content and make final decisions on designs with my fabulous designer for the Get Gutsy ebook launching October 1!  Get on my email list to get your copy when it launches!
Find a balance between yoga and running this week. I'm not too happy with the current balance and want to make sure I'm maintaining my running.
Have any links or goals you'd like to share? Leave them in the comments!
Want more gutsy content delivered straight to your inbox twice a month? Be sure to sign up for my FREE #GetGutsy e-newsletter filled with inspiration, ideas and action items to get out of your comfort zone.