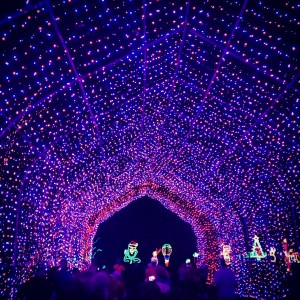 Start your week right! Every Sunday I post my favorite links from around the web and share my goals for the upcoming week.
Links
On Work:
Offices For All! Why Open Office Layouts Are Bad For Employees, Bosses and Productivity: Fast Company Senior Editor Jason Feifer used to have an office…and now he doesn't. In this insightful article, he explains why the open office layout is simply bad for everyone at work. I work in an open office and enjoy it for the collaboration aspect, but completely agree with many of Jason's points about productivity and getting things done.
On Crowdfunding:
4 Mistakes I've Made (So Far) In My Crowdfunding Campaign: Writer and entrepreneur extraordinaire Dana Sitar is a few weeks into her first crowdfunding campaign to launch E-Pub Co-Op. After a slower than expected launch week, Dana stepped back and opened up about 4 mistakes she made and her plans for moving forward. Kudos to Dana for being so open- this post is a must-read for anyone considering crowdfunding.
On Blogging:
Why We Won't Run Your Guest Post: Adam Singer, blogger behind The Future Buzz, lists eight smart reasons he won't run your guest post on his blog. I receive so many random, unrelated, blanket pitches, so from now on, I'll be directing those folks to Adam's post.
On Freelance Writing:
Your "Hire Me" Page: How to Get More Clients and Increase Your Rate: Updating my "Work With Me" page and "About" page have been on my blog to-do list for some time now, so Tom Ewer's post on revamping your "Hire Me" page came at the perfect time. I can't wait to implement some of these fantastic tips.
On Public Relations:
5 PR and Social Media Trends for 2014: I'm proud to share that Ragan.com republished my post on the hottest PR and social media trends for 2014. I read Ragan and PR Daily every day, so I'm always excited to be published on this respectable PR site.
This Week on JessicaLawlor.com: 
Embracing Uncertainty: Why "I Don't Know" is a Perfectly Acceptable Answer to Life's Big Questions: Embracing uncertainty isn't easy, but sometimes the response, "I'm not sure" is a perfect acceptable answer to life's big questions.
Goals
Achieve a new 5K PR (personal record) at the Gobble Wobble 5K on Thanksgiving day…or at least beat my time from this race last year!
And speaking of running goals…I'm accepting a new challenge to hold me over until 2014. I'll have more details on the blog this week, but starting Thursday, I'm taking on the Runner's World Holiday Running Streak– I'll have to run at least one mile every single day between Thanksgiving and New Year's. Anyone else want to join me? We can keep each other accountable!
Enjoy lots of family time this week with Thanksgiving and the long weekend. My siblings and I plan to spend the day together seeing Catching Fire and having a blast as an indoor trampoline park (YEP, you heard that right).
Have any links or goals you'd like to share? Leave them in the comments!
Want more gutsy content delivered straight to your inbox twice a month? Be sure to sign up for my FREE #Get Gutsy e-newsletter filled with inspiration, ideas and action items to get out of your comfort zone.