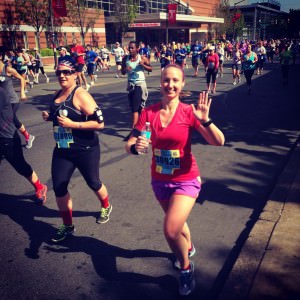 Start your week right! Every Sunday I post my favorite links from around the web and share my goals for the upcoming week.
Links
On Careers:
A Boss's Open Letter to Workers Who Want to Quit: If you've ever quit a job, you know that it's no easy task, but there's certainly a graceful way to resign with your network intact. Todd Defren, CEO at Shift Communications shares eight tips on how to leave the perfect "last impression" when you accept a new position in this post for Aol Jobs.
Coffee Meetings: Planning a networking meeting over coffee? Len Kendall breaks down the etiquette of this important career staple to ensure that your next coffee meeting is productive and free of awkwardness in this piece for Medium.
On Blogging:
How to Build a Stronger Blog Community Using Comments: Allison Boyer from NMX shares how she increased page views, emails from readers, subscribers and sponsors through replying to comments on her blog.
On Life:
The Success Trap and Regrets of the Dying: The wonderful Gini Dietrich beautifully writes about a topic many of us can relate to: comparing ourselves to others and wondering why we're not as successful as they are.
What It Takes To Succeed: Continuing on the topic of success, one of my amazing mentors, Ron Vitale, writes this fantastic piece about what it takes to be successful and the tools he's used to find sweet success.
This Week on JessicaLawlor.com: 
Broad Street Run Race Recap: A 10-Mile Adventure Through The Heart of Philadelphia: Broad Street Run: conquered, new personal record set, and all! Here's my experience running this iconic Philadelphia race, from start to finish.
Goals
Get back into a 5-day a week fitness routine. After completing the Broad Street Run, I took it VERY easy last week with some elliptical and a Zumba class, but this week, I want to get back into running and start working on speed.

Send out my second Get Gutsy e-newsletter! (Hint: it's coming out tomorrow morning!) If you haven't subscribed yet, you can check out the first one here and decide if it's for you. If you'd like to receive a free email two times a month filled with inspiration, ideas and action items to get out of your comfort zone, subscribe here.
Have any links or goals you'd like to share? Leave them in the comments!