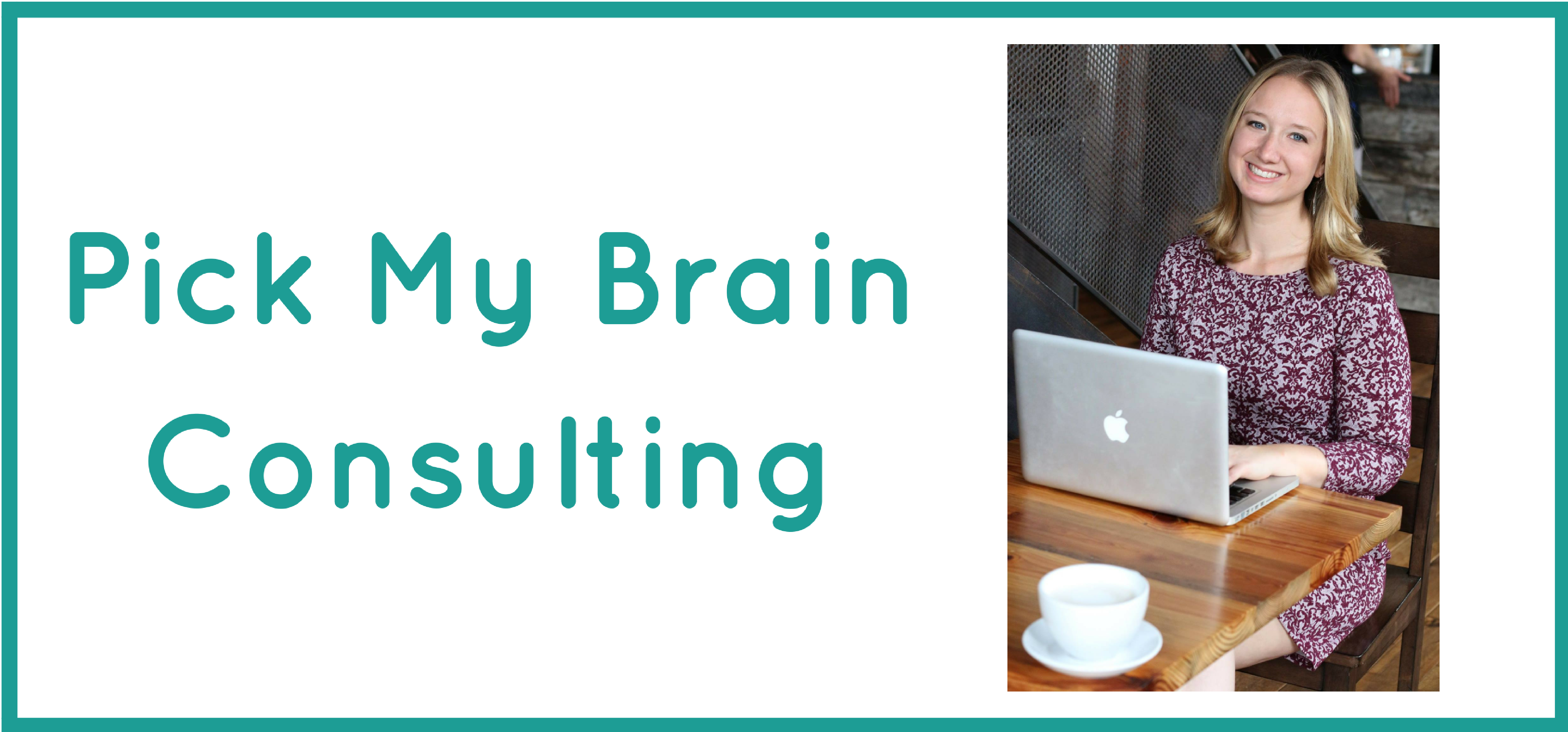 Do you want to…
Discover freelance opportunities? Start a side hustle? Create your own business?
(I can help you with that!)
Curious about
how I quit

my

job to take

my

business full-time
? Wondering how to build a dedicated and passionate online community? Trouble determining which social media site is best for your biz or how you can get people to open your emails?
In a "Pick My Brain" session, our time together is yours to ask me whatever you want about blogging, branding, PR, social media and starting a business.
After you book a session, here's how it works…
1.You do a little bit of homework. Yes, sorry, I'm going to give you homework! It's easy, I promise. I ask you a few key questions about your current efforts and goals. You send your responses back to me at least 48 hours before our session. You also send me ANY and ALL questions you have that you hope to get answered during our session.
2. Then, I do some homework. (See, I have homework, too!) I take a look at your responses and your questions, and come to our session with detailed and specific tips, tricks and answers for you.
3. We meet! We'll chat, either via phone or Skype, for our session. During the session, I'll spend every moment giving you as much value as I possibly can.
4. I send you some follow-up goodies. When our session is complete, I provide you with notes and action items from our session! Along with your session notes, you'll also receive my detailed two-page Personal Branding Checklist.
5. You go and make it happen! After our time together and reviewing your notes, you'll be ready start making big things happen.
INVESTMENT:
Package #1: $450 (One hour prep, one hour session, detailed follow-up)
Package #2: $750 (One hour prep, three hours worth of sessions, detailed follow-up)
Package #3: $1,550 (One hour prep, eight hours worth of sessions, detailed follow-up)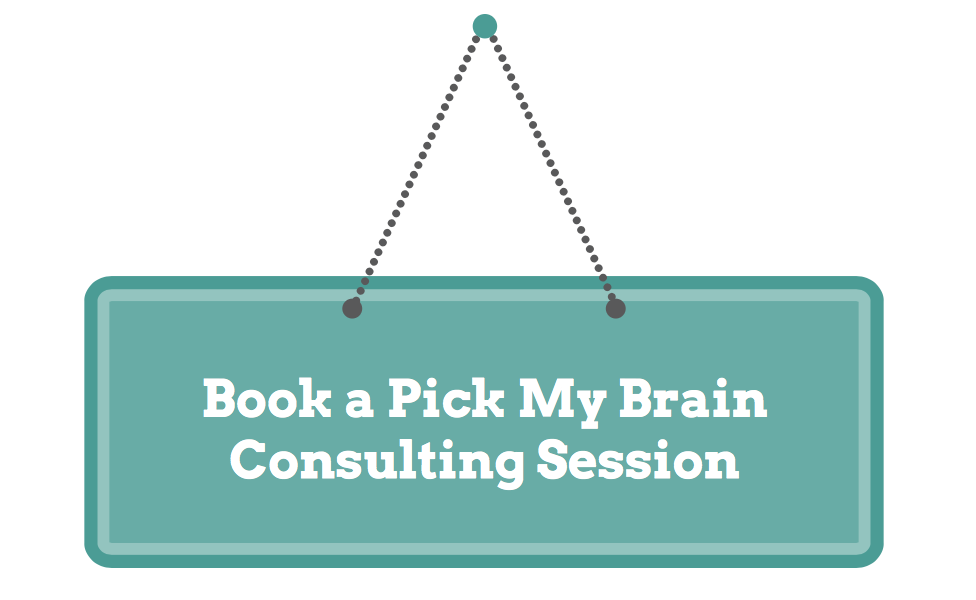 Pick My Brain Consulting Testimonials
"I was very fortunate to be referred to Jessica when I asked my graphic designer for a recommended social media consultant! Jessica is very professional and personable. She took the time to get to know me, and my business, and then she guided me in the direction I needed. I love the quickness and thoroughness of her work. Her writing skills are top notch and I learned so much from all that Jessica shared with me to help my business grow. Her connections helped me achieve my marketing goals for opening my yoga studio! I'm grateful for Jessica's knowledge and her ability to make things happen!" -Juli Fussell, Mindful Elephant Yoga
" Before working with Jessica, I was intimidated by social media and blogging. With her gentle yet professional guidance, I have become more confident. She has helped me grow my blog and increase my presence on social media, and my list has doubled. Jessica's brilliance has given me the tools I need to reach more people and do the work that is so important to me. I trust Jessica like no other when it comes to blogging, social media, and growing my audience." –Jennifer Kreatsoulas, Founder, Chime