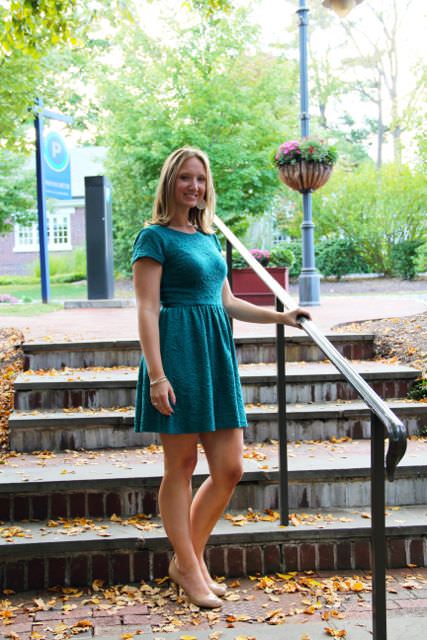 Hi! I'm Jessica Lawlor, but you can call me Jess.
It's nice to meet you.
Let's get gutsy.
But First, Let's Talk About You
Do you want to:
-Jump out of bed every morning excited to tackle the day ahead?
-Discover new ways to get out of your comfort zone to reach your goals?
-Be inspired by the stories of people who are getting gutsy and living the lives they've always dreamed about?
-Get closer to your dreams by honing in on your passions?
-Learn tips and tricks for standing out in person and online through developing your personal brand?
-Be part of an amazingly supportive community of people who cheer each other on and encourage each other to get out of their comfort zones?
You're in the right place! (Lots of people have told me so).
Ready to join the Get Gutsy Movement? Let's go.
My Story
I live by the saying, "Life begins at the end of your comfort zone."
I believe that getting comfortable with being uncomfortable is the key to reaching your goals, discovering your potential and living a life that makes you truly happy.
Three years ago, I was in a very different place. Thirty pounds heavier, confused about the future, unclear about my goals and uncomfortable in my own skin, I felt lost. But I decided to take a chance. I changed my attitude. I coined the phrase "Get Gutsy" and made the decision to leave my comfort zone, get out of my own way and began taking risks to explore and reach my goals to live a happier, more fulfilling life.
Now, more than three years later, I've quit my comfortable corporate job to create my own communications consulting agency- to live my dream. My communications consulting agency offers a variety of services to help you create amazing content, share your story, grow your brand and reach your goals through public relations, marketing, social media and content development. Want to work together? Let's do it!
Want to make your own gutsy moves to live a happier life? Join the Get Gutsy community!
Twice-monthly, I send out a Get Gutsy newsletter filled with inspiration, ideas and action items to help you get out of your comfort zone. I'd love for you to become part of the movement and get gutsy with me!
10 Things You Should Know About Me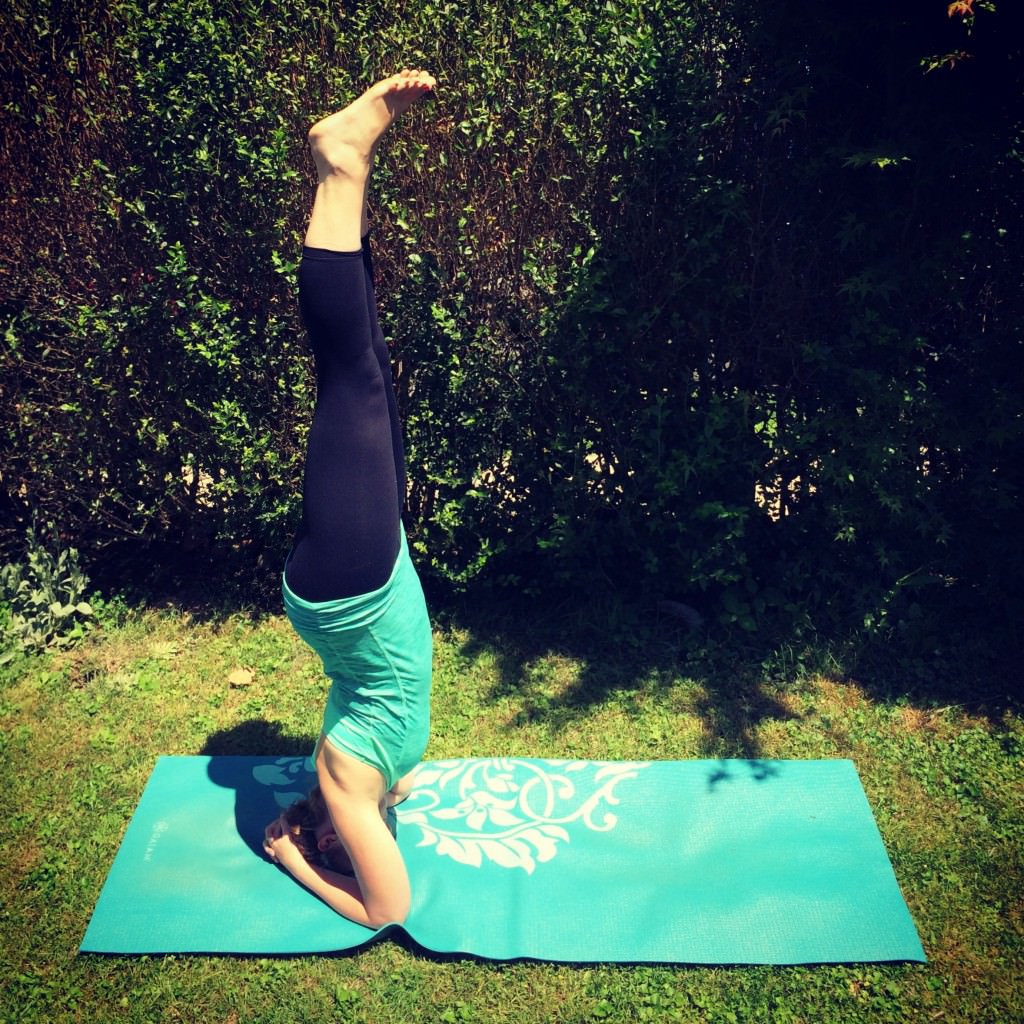 1. Despite being convinced I was a night owl for years, I now wake up at 5 a.m. every weekday.
2. I went from not being able to run a mile around a track in high school to losing 30 pounds and running a half marathon in less than two years.
3. Pretty much everyone calls me Jess, with the exception of my family who calls me Jessie. I actually feel really weird/formal when someone calls me Jessica. So, that being said, call me Jess!
4. I'm obsessed with yoga. I took more than 100 hot yoga classes in a year (yep, I counted) and documented the 100 lessons I learned. Yoga has completely changed my life- so much so that I completed yoga teacher training and now TEACH yoga!
5. When I was little, I wanted to be a teacher when I grew up. Even though I work in public relations now, I realized I pretty much fulfilled that dream of becoming a teacher through this blog and my personal branding courses! Oh, and being a yoga teacher, of course.
6. I left my heart in Rome. After studying abroad there in 2009, I fell in love with all things Italian. One day soon, I'll go back to reclaim my heart.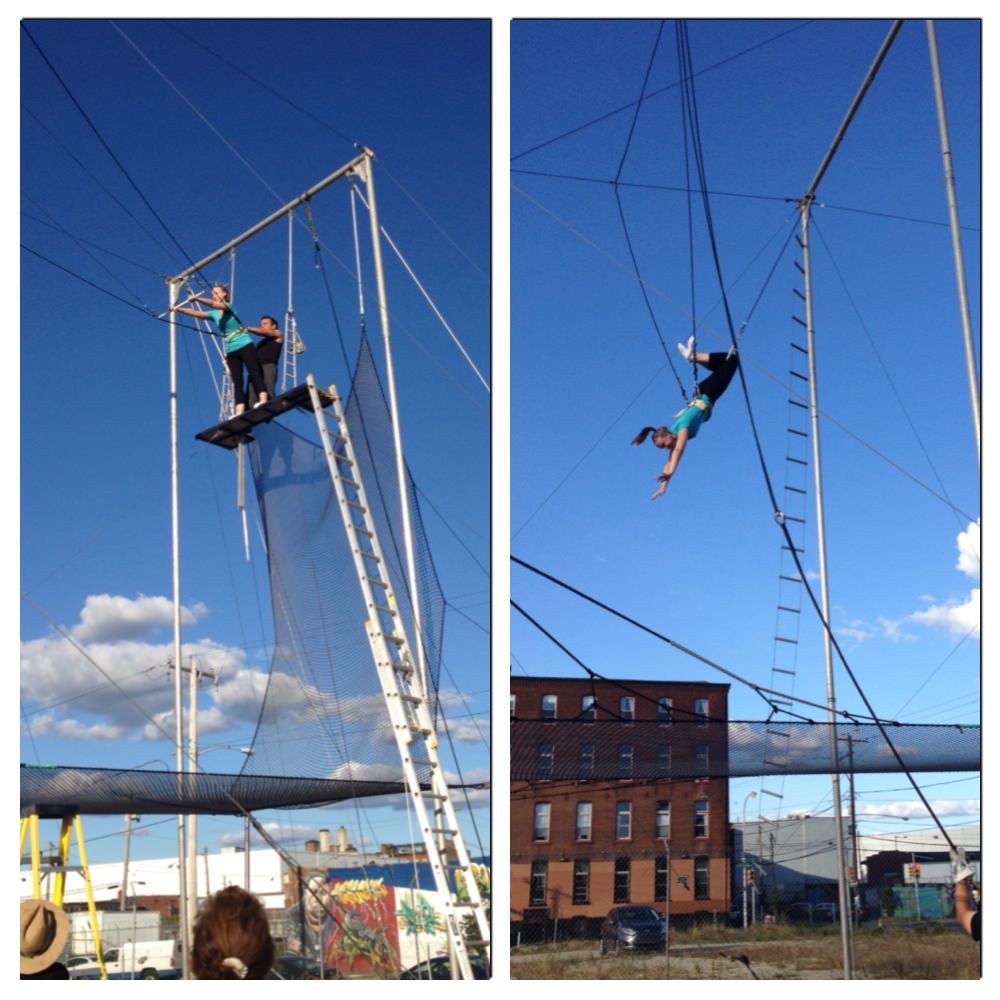 7. In middle school and high school, I was a complete theater geek. My biggest roles were Glinda in The Wizard of Oz and Miss Hannigan in Annie.
8. Taking trapeze lessons was the scariest, most exhilarating thing I've ever done in my life. It was the best experience I never want to have again.
9. Even though I've been lucky enough to travel all over the world, my favorite place will always be Ocean City, New Jersey.
10. I have a thing for 90s TV shows. I own the complete DVD sets of Sabrina The Teenage Witch, Full House and Boy Meets World. You can come over and we'll have a binge-watching party.
Join The Get Gutsy Movement
Getting gutsy is about stepping outside your comfort zone, getting comfortable with being uncomfortable, making moves, exploring opportunities and embracing adventure all on your own terms.
New to the blog? You'll want to start here to learn more about what it means to Get Gutsy and check out some of the most popular and useful posts from the past two years.
Get In Touch
Nothing makes me happier than seeing an email from a member of the Get Gutsy community in my inbox! Feel free to reach out at any time.
Don't forget to sign up for the Get Gutsy newsletter!