On Wednesday, June 21, 2017, I had the pleasure of presenting "Hustle Hard: Promoting Yourself and Your Business" to members of the PennSuburban Chamber of Greater Montgomery County.
More than 40 people joined the session, seeking insights on how to use their personal brand to take their business to the next level.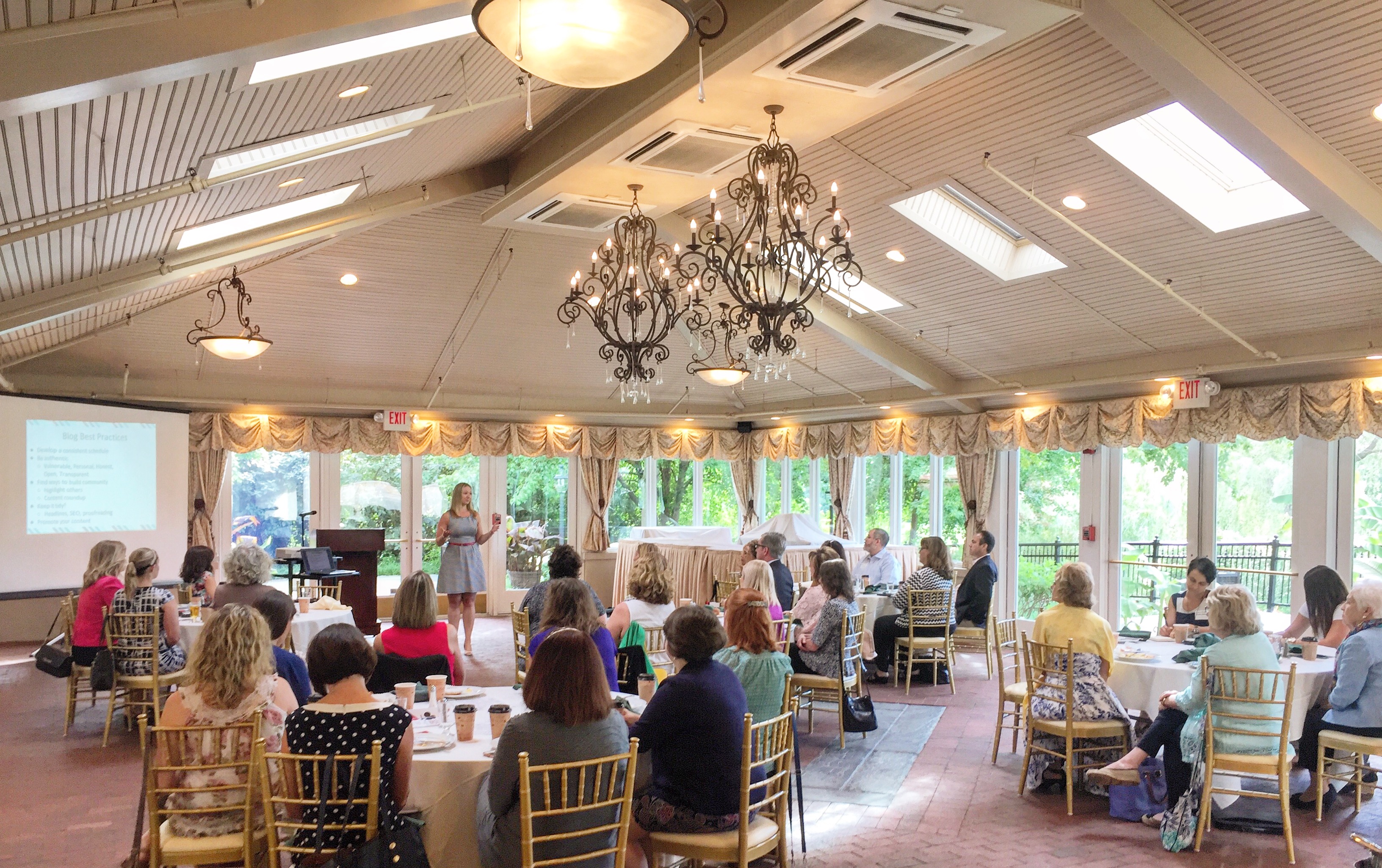 Curious about what you missed? Check out the session description, presentation and recommended reading.
It's all about the hustle! When you run a small business, you wear many hats. You're in charge of making sure the world knows who you are and what you do. You're also responsible for figuring out exactly how to do that in a way that serves and protects you, your time, work and energy.

In this interactive presentation and discussion, we'll cover ways you can use personal branding, social media, content, marketing and storytelling to raise your profile, make valuable connections, drive more leads and welcome new customers or clients. We'll also touch on prioritization, how to use energy management to maximize your productivity and why you need a reverse to-do list.
Testimonials
"Jessica presents her expertise in online and offline communication in a manner that is easy to understand. She shares ideas that can be implemented quickly. Her passion bubbles over with authenticity and humor." -Melanie Stewart, Healthy Balance with Melanie, LLC
Recommended Reading
Curious for more content on this topic? Check out these posts:
Book Me To Speak At Your Event!
I LOVE speaking to small and large groups about a variety of topics around stepping outside your comfort zone, public relations, social media, personal branding and careers.
Below are a few ideas of topics I speak about:
Hustle Hard: Promoting Yourself & Your Business
Brand Boost: Use Your Current Platform to Find New Opportunities
Personal Branding and Blogging: Where to Begin
Social Media to Drive Business Results
How To Become a Freelance Writer
Public Relations: Share Your Story With The Media
Interested in having me speak at your next event? Please reach out!
Want more gutsy content delivered straight to your inbox twice a month? Be sure to sign up for my FREE #GetGutsy e-newsletter filled with inspiration, ideas and action items to get out of your comfort zone.