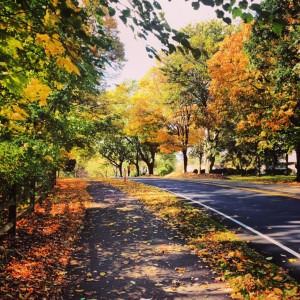 Start your week right! Every Sunday I post my favorite links from around the web and share my goals for the upcoming week.
Links
On Blogging:
What is a Sales Funnel and Why Should Content Creators Care?: Whether you are selling something on your blog or not, as a content creator, you should care about what's known as the "sales funnel."  Allison Boyer of the Blog World/New Media Expo blog explains.
On Email:
7 Creative Ways to Use Boomerang to Manage Your Email: Experience email overwhelm? I certainly do. One Woman Shop highlights an awesome tool called Boomerang that helps make managing your inbox easier.
On Happiness:
11 Simple Ways To Be Happy: Ashley from Your Super Awesome Life always writes such positive, inspiring posts. I love this one with suggestions for 11 simple ways to be happy.
On Setting Priorities:
Think You Know What Your Priorities Are? Prove It: If you think you know what your priorities are, that's awesome, but are you actually working toward achieving them? Nicole asks some tough, but important questions for those working toward big goals in this post.
On Public Relations:
Top 10 Pennsylvania PR Pros to Follow on Social Media: In advance of the PRSA International Conference in Philadelphia, Traacker put together a list of the top 10 PA public relations pros to follow online. I'm #3 on the list! That totally came as a shock and I'm honored to be named alongside such other amazing professionals. Check out the list!
This Week on JessicaLawlor.com:
Practice Makes Permanent: How to Establish and Maintain Positive Habits: You know that old saying? "Practice makes perfect." Throw it out the window. Instead, think: "Practice makes permanent" + other thoughts on forming good habits.
Goals
Network and learn a ton at the PRSA International Conference kicking off today in Philadelphia. Last night I had the opportunity to finally meet one of my mentors, Jason Mollica, in person and I look forward to meeting other Twitter friends in the next few days!
Try for a new personal record at the 10K race I'm running on Saturday. I've only run a handful of 10Ks (it doesn't seem to be a very popular distance in this area) so I'm excited for the chance to run 6 miles and hopefully beat my previous time.
Have any links or goals you'd like to share? Leave them in the comments!
Want more gutsy content delivered straight to your inbox twice a month? Be sure to sign up for my FREE #Get Gutsy e-newsletter filled with inspiration, ideas and action items to get out of your comfort zone.