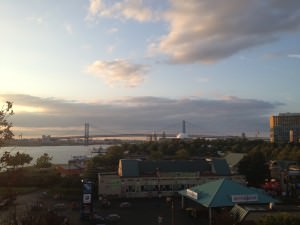 Start your week right! Every Sunday I post my favorite links from around the web and share my goals for the upcoming week.
Links
On Careers:
Doing a Favor or Being Taken Advantage Of?: Being a "yes man" is a good thing- it's nice to help others, but at a certain point, you need to say no or recognize that your skills are worth money. Melissa Anzman of Loosen Your White Collar tackles this tough topic, especially for those of us early in our career. I especially love the scripts she includes at the end to help get those uncomfortable conversations started.
On Entrepreneurship: 
Looking for Business Love (And Success) In All The Wrong Places: I LOVE this post from Jenny Blake about staying true to yourself and putting out content and working on projects that make you happy and not forcing it when the creativity isn't flowing.
On Content Creation:
5 Ways to Offer Awesome Content Without Pulling Your Hair Out: Alexis Grant shares five tips to provide awesome content on your blog without spending hours creating original content, leaving you more time to focus on your business.
On Life:
How to Get More Done in a Day: 7 Ideas That Really Work: Nathalie Lussier offers up seven smart ideas to be more productive in this post for Lifehack. I especially love the tip about starting the day with your tank full…makes such a difference!
When You Seem Your Least Creative: My mentor and friend Jason Mollica hits the nail on the head with this post about what do do when you've got nothing left in your creative bucket but still need to get things done.
This Week on JessicaLawlor.com:
Change Your Thinking: Turn Your Quarter-Life Crisis into a Quarter-Life Opportunity: After reading Paul Angone's newly-released book 101 Secrets for Your Twenties, I came to an important realization that made me look at life in my twenties in a whole new way.
Goals
Prepare for vacation at both my full-time job and freelancing work. My to-do list is a mile long, but I'm working really hard to get ahead this week, so I can fully enjoy my week at the beach without worrying about work.

Take out a few good books from the library to enjoy while on vacation. Any recommendations for summer reads?
Research my options for opening a new bank account or adding to my existing account to better track my freelancing income.
Have any links or goals you'd like to share? Leave them in the comments!
Want exclusive content NOT featured on the blog delivered straight to your inbox twice a month? Be sure to sign up for my FREE #Get Gutsy e-newsletter filled with inspiration, ideas and action items to get out of your comfort zone.