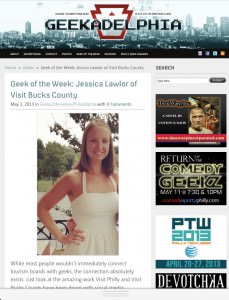 Start your week right! Every Sunday I post my favorite links from around the web and share my goals for the upcoming week.
Links
On Careers:
How to Answer "Where Do You See Yourself in Five Years?": That dreaded interview question…Careers expert Alison Green gives job candidates a different way to think of answering this question in this U.S. News Money article.
5 Ways to Say No Without Making People Hate You: Ah, yes. The art of saying, "NO."  Kelly Gurnett shares five awesome tips to say no politely and professionally in this post for Brazen Life.
On Freelance Writing:
How to Get Published on The Huffington Post: My good blog friend Cat Alford from Budget Blonde shares her story of exactly how she published a guest post for The Huffington Post. If you've ever wanted to pitch a big-name blog, check out Cat's fantastic tips.
On Productivity:
Stop Trying To Balance Your Life: Paul Angone's posts are always right on point. This one, featured on Life After College, seriously speaks to me, especially the reasons WHY we tend to overcommit to things and how can better prioritize our time.
On Life:
Geek of the Week: Jessica Lawlor: Hey, look! I'm a geek. At least, according to Geekadelphia, an awesome website here in Philly devoted to all things tech and geeky. Geekadelphia interviews me about my full-time job in tourism, this blog, running and getting gutsy.
I'm Still Here: Back Online After a Year Without the Internet: I can barely go a day without the Internet, let alone even fathom an entire year! After a year-long experiment where he went without Internet, Paul Miller from The Verge is back online. This fascinating article explores his experience and lessons learned.
10 Rules for Feeling More Confident: Ashley from Your Super Awesome Life shares 10 practical rules to feel more confident in order to achieve your dreams. The key, she says, is trusting yourself.
This Week on JessicaLawlor.com:
Broad Street Run (Take 2!): 10 Tips for Runners: As I prepare for my second Broad Street Run, I share my top 10 tips and secrets for those participating in this iconic race.
Monthly Check-In: Goodbye April, Hello May: Each month, I share three things I accomplished in the previous month and preview three things I'm excited about for the upcoming month. Here's my latest monthly check-in.
Goals
After (hopefully) rocking the Broad Street Run, I'd like to take this week to rest and relax and give my body a break for a few days. Then, eventually, I want to get back into both Zumba and strength training, along with speedwork to beat my goal of a sub-30 minute 5K by the end of 2013! 

Make some decisions this week about a few great freelance opportunities that have come my way- I know my time is limited, so I want to make decisions that are going to help propel my business goals forward.
Have any links or goals you'd like to share? Leave them in the comments!