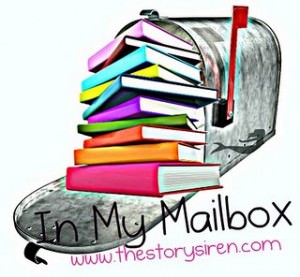 In My Mailbox, started by Kristi from The Story Siren is an awesome weekly meme to post what books we've received this week; whether it was sent for review from a publisher, purchased at a book store, borrowed from the library, or won from a giveaway.
Lots of great stuff this week! Here are a few books I got this week that I wasn't able to take down the shore with me. Oh, and by the way? Selecting just 5 books to take on vacation? Not easy.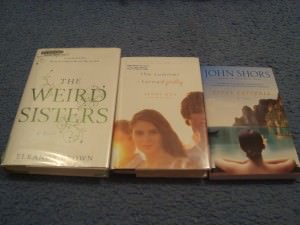 From the library:
The Weird Sisters by Eleanor Brown: I interviewed Eleanor Brown a few months ago, but still haven't had the chance to pick up her book!
The Summer I Turned Pretty by Jenny Han: Everyone raves about this series, and I figured what better time than summer to try it out?
For Review:
Cross Currents by John Shors: This isn't my normal type of read, but the summary of the story so intrigued me. This book is about the tsunami a few years ago in Thailand.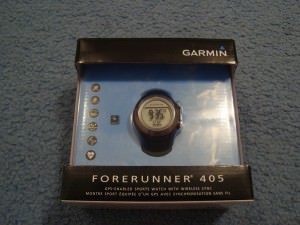 And this isn't book related, but it did arrive in my mailbox this week, so I thought it would be fun to share. Many of you know that I'm pretty obsessed with running these days, so I finally purchased a Garmin Forerunner 405 to track my mileage, pace, etc. while I'm running. I can't wait to use it down the shore this week!
What's in your mailbox today?