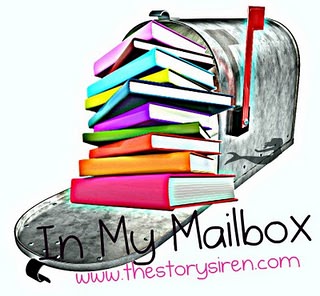 In My Mailbox, started by Kristi from The Story Siren is an awesome weekly meme to post what books we've received this week; whether it was sent for review from a publisher, purchased at a book store, borrowed from the library, or won from a giveaway.
What a FANTASTIC week! When I received the GalleyGrab newsletter on Friday and saw that Jennifer Weiner's upcoming title THEN CAME YOU was available for review, I was thrilled. That was just the icing on the cake of what was already a week of books that I was pretty excited about. It's going to be a great summer of reading…
Cruel Love by Kate Brian: This is the final book in the Privilege series and I am SO excited to see how it all ends.
For Review:
Girl Wonder by Alexa Martin: A girl moves to a new school and is swept into popularity. I love these kinds of stories. Thank you Jamie from Disney Publishing Worldwide!
Cute "unrequired summer reading" water bottle from Disney Publishing Worldwide.
From GalleyGrab:
Then Came You by Jennifer Weiner: I am OBSESSED with Weiner's novels and this one sounds awesome.
Sometimes it Happens by Lauren Barnholdt: Secrets, betrayals and relationship drama? Count me in.
What's in your mailbox today?