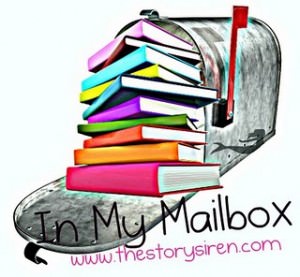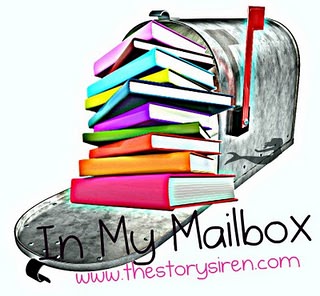 In My Mailbox, started by Kristi from The Story Siren is an awesome weekly meme to post what books we've received this week; whether it was sent for review from a publisher, purchased at a book store, borrowed from the library, or won from a giveaway.
I took a little break from IMM last week, so this week, I have four awesome books to share with you.
Interesting story about two of the books I purchased. I am a very proud alum of Temple University. Last weekend, Temple held a huge alumni weekend and one of the events I attended was an hour and a half panel about writing and publishing a novel. One of the authors featured was my favorite PR professor/mentor Gregg Feistman. The session was awesome; I learned a ton and also got two new books- and had them signed!
Onto the books!

Purchased:
The War Merchants by Gregg Feistman: As I mentioned above, this book was written by one of my PR professors. The main character is actually a PR executive, so I'm looking forward to reading this one!
Substitute Me by Lori Tharp: Lori was the other author on the panel I attended and she was AWESOME! This story is about the relationship between and mom and her nanny; a pretty interesting dynamic. This one has gotten great reviews too!
From the library:
The Secret Life of Prince Charming by Deb Caletti: I recently read STAY by Caletti and loved it, so when someone recommended I pick up this book (sorry! I can't find the comment where someone recommended it!) I put it on reserve at the library.
Wither by Lauren Destefano: I've heard nothing but rave reviews about this book, and since I'm on a dystopian kick lately, I can't wait to read it.
Happy Easter, everyone!
What's in your mailbox today?