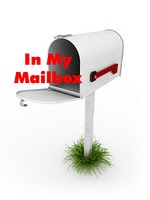 In My Mailbox, started by Kristi from The Story Siren is an awesome weekly meme to post what books we've received this week; whether it was sent for review by a publisher, purchased at a book store, borrowed from the library, or won from a giveaway.
I'm so excited about my books this week! One came from the incredible NetGalley, which I only discovered this week (after seeing all of the amazing books you guys have been receiving from the site through IMM), another came from my library and I was sent a book for review.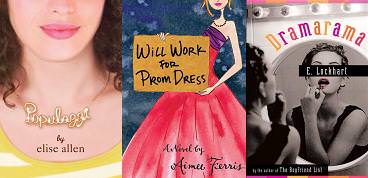 From NetGalley:
Populazzi by Elise Allen: This is the first book I requested on NetGalley. I was super excited when I got my email approval and I can't wait to get reading (although I'm trying very hard to wait until 2011 so I can count it towards the Debut Author Challenge).
For Review:
Will Work For Prom Dress by Aimee Ferris: I love the title and the cover of this one. Sounds like a super cute read!
From the library:
Dramarama by E. Lockhart: I love E. Lockhart and had no idea this book even existed until I saw it on a blog last week! The description kind of sounds like Glee, but in book form, so I'm definitely looking forward to this one!
What's in your mailbox today?