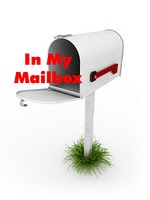 *Don't forget to check out my giveaway! I'm giving away my copy of I Now Pronounce You Someone Else by Erin McCahan. Click here to enter!*
In My Mailbox, started by Kristi from The Story Siren is an awesome weekly meme to post what books we've received this week; whether it was sent for review by a publisher, purchased at a book store, borrowed from the library, or won from a giveaway.
This week, I got some great books from the library and  purchased one on my mom's Nook.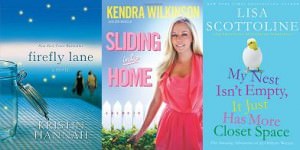 From the library:
Firefly Lane by Kristin Hannah: My mom has been raving about this book since she read it this summer, so I put it on reserve at the library and it came in this week.
Sliding Into Home by Kendra Wilkinson: A few years ago, I couldn't get enough of the TV show The Girls Next Door. I was fascinated by the three girlfriends lives at the Playboy Mansion and this book is sort of an insiders view of Kendra's time there.
Purchased from the Nook:
My Nest Isn't Empty, It Just Has More Closet Space by Lisa Scottoline and Francesca Scottoline Seritella: My mom is obsessed with Lisa Scottonline's weekly column in the Philadelphia Inquirer and turned me onto her writing. This book is co-authored by Lisa and her daughter Francesca (stay tuned for an interview on the blog with Francesca!) I heard them speak together and they were super funny, so I'm really excited to read this book!
What's in your mailbox today?