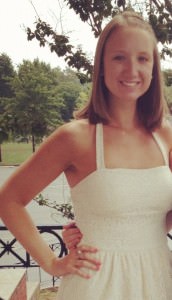 Hi! I'm Jessica Lawlor. Nice to meet you. Now, let's get gutsy.
The short version? By day, I work in communications, volunteer with two area public relations professional associations and love to run. By night and on the weekends, I freelance for a variety of websites and am working toward creating the kind of life I want to live.
Want the long version? Read on below.
Public Relations/Social Media Professional
After test-driving major after major in college, I somehow stumbled across public relations and found my passion. There's nothing I love more than spreading the word about something I care about and believe in. That's why I also offer freelance PR/social media services for entrepreneurs, authors and small businesses. Learn more about that here.
Freelance Writer
As a columnist for Brazen Careerist's career and lifestyle blog, Brazen Life, my pieces for the popular blog have been syndicated to various websites including Mediabistro, Business Insider and AOL Jobs. Feel free to check out more of my freelance writing work on my Portfolio page.
Entrepreneur
From starting my own e-newsletter, Get Gutsy, to launching this blog and freelancing, I consider myself a member of a growing group of people pursuing their passions on the side, while maintaining a full-time job. Stay tuned in the near future; I have big plans for this site including e-books, courses and more.
When I graduated from Temple University in 2010, I couldn't run a block down the street and was appalled by the number I saw staring back at me on the scale. After nearly a year of sweat and determination, I became a runner (believe me, I still can't believe I can call myself this) and shed more than 30 pounds. I outlined my road to Philadelphia's most iconic race, The Broad Street Run, in a blog post and was even interviewed by the Philadelphia Daily News about my journey. I recently ran my first half marathon and am currently thinking about what my next big running goal should be…a full marathon, perhaps? We shall see.
Aspiring Author
From the time I could hold a pencil, I've loved to write. In first grade, I scribbled page after page during journal time. In third grade, I wrote silly stories that the teacher laminated and placed on the class bookshelf. I blogged my way through college, writing personal essays and stories. Now, I'm attempting to pen my first novel.
About JessicaLawlor.com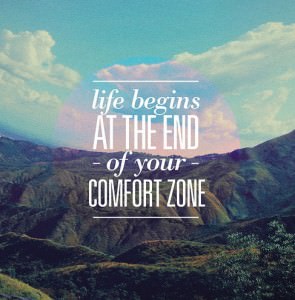 "Life begins at the end of your comfort zone."  Somewhere around the beginning of 2012, I stumbled upon this pin on Pinterest and immediately fell in love with the quote.
This blog will detail all the ways I'm "getting comfortable with being uncomfortable" whether that be running a half marathon, ziplining through Jamaica, quitting my job in healthcare for a brand new career in tourism and gasp, even online dating.  I'll provide ideas and tips for ways you can force yourself out of your comfort zone to truly live a life that makes you happy.
Want exclusive content NOT featured on the blog delivered straight to your inbox with some of my best stories and tips? Be sure to sign up for my e-newsletter, Get Gutsy.