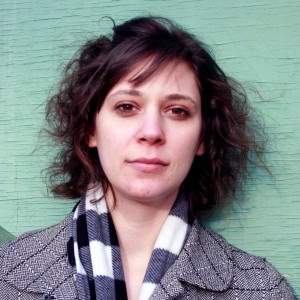 Today, I am SO excited to welcome freelance journalist and author, Dana Sitar to the blog. Dana is here today to talk about a topic that is near and dear to my heart: marketing. More specifically, how authors can market their books to ensure that it gets picked up and read by those who will love it most. Take it away, Dana…
You've written a masterpiece, and you want to let people know about it. It's time to pull out that dirty word that so many artists despise: Marketing. But, as an author, you're in luck. You already possess in your arsenal a vital and greatly-underestimated marketing tool: The ability to write well.Once your book is published,  it is more writing that will help you attract readers. Whether you're self-published or working with a publisher, you can utilize the skills you already have to help promote your book. You just need to understand where to put them to use.
Author bio and Book description. This is the traditional copywriting required for your book. You'll need a book description of various lengths, and a short and long bio. Use your bio to show your expertise in your niche and to explain to readers why you are qualified to write the book. For non-fiction, describe the problem you're addressing and why this book is the best answer to that problem. For fiction, draw readers in with the most compelling part of your story.  The key for both is to be specific: Get readers so interested just from a brief description of you and your book that they have to  read more.
Email Announcements to friends and family, co-workers, work contacts, your newsletter and blog subscribers*, book bloggers, and any other contacts you think will be interested in checking out your book and sharing it with their networks. You should compose a different email for different groups, varying the tone depending on your relationship with the recipients. Be personal and respectful with these. Having someone's email address, in many cases,  means having permission to market to them, which means a great deal of trust. Don't lose that trust by sending 1) generic and overly-promotional emails, or 2) way too many emails.
*If you don't already have a blog and a newsletter, I recommend you start both! Start with a blog, which will allow you to slowly build a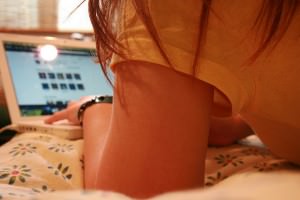 platform of readers who can get to know you and your writing. A newsletter allows you to capture email addresses and to connect in a new forum with your most dedicated readers.
Press Releases. A press release for a book launch can be tricky. The mere publication of a book is not usually compelling enough to make it to print. Focus instead on a newsworthy event or issue that you can tie your book to. Will there be events to promote your book in various areas? Does your book address an issue that a newspaper or magazine would want to cover? Was the journey of researching, writing, and publishing the book unique enough to make a news story?
Guest Posts and Q&A's for other blogs. A blog tour is a great way to get in front of a ton of new audiences for free. This might be one of the most time-consuming of your promotional tasks, but it is also one of the best ways to build your platform. Find blogs that attract the types of readers who will want your book, and don't be afraid to reach out to bloggers with a bigger following than you! By writing a post that adds value to someone else's blog and educates readers, you are again setting yourself up as an expert in your niche. Plus, brand-new readers get a sneak-peek at you and your writing without any cost – a great opportunity to build trust right off the bat.
Social Media Content. So many great marketing opportunities are lost because writers are not capitalizing on their skills to craft compelling social media messages. Even in a 140-character Tweet, you can tell followers a lot about your book. Get creative. Don't waste that opportunity by just listing a title and a buy link.
Your social media profiles are also one of the best places to show readers who you are, and why you're qualified to write your book. Be personal and clever. Interact. And – most important – share content that offers value to your followers. Share useful information and articles you read that relate to the topic of your book. If readers are already turning to your Twitter feed for information in your niche, they'll probably be eager to buy your book on the topic.
Dana Sitar is a freelance journalist and author of the ongoing memoir series This Artists' Life. She shares writing tips and anecdotes at her blog by.dana.sitar. Follow Dana on Twitter.