My friend Kelly at Stacked often posts Twitter style book reviews to share what she's currently reading or to review books in a shorter form than a regular review. I loved this idea and Kelly graciously agreed to post some Twitter style reviews of my own here on Cover to Cover.
I read these books in the summer, but for some reason haven't gotten around to reviewing them yet. Since I read them a few months ago at this point, I don't feel I can do them justice with a full review, but check out my Twitter style (in 140 characters or less) reviews below.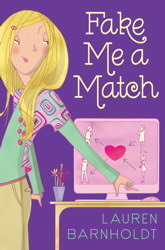 Fake Me A Match
Author: Lauren Barnholdt
Goodreads| Amazon| Author Website
Summary in a tweet:
A MG book about 13 yr old Avery. Drama when community service matchmaking service goes wrong & her soon to be stepsis is paired w/ her crush
Review in a tweet:
Verdict? VERY cute! Loved Avery but didn't like stepsis Blake much. Really fun/unique storyline. Made me want to read more MG books. 
4.5/5
*Review copy provided by GalleyGrab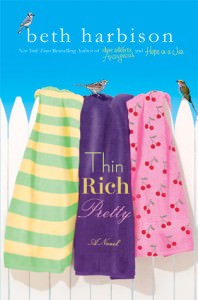 Thin, Rich, Pretty
Author: Beth Harbison
Goodreads| Amazon| Author Website
Summary in a tweet:
BFF's chubby Holly & shy Nicola meet evil Lexi at summer camp. They gang up on L but meet later as adults & each learn an important lesson
Review in a tweet:
With Harbison's signature style, the character development in this book shines. Important lesson learned here: love yourself for who you are 
4/5